I specialise in beautiful and unique New Zealand Jade and Greenstone carvings, pendants, Jewellery and sculptures. All pieces are handcrafted in my workshop in Takaka, New Zealand.
I am a professional multimedia carver, sculptor and artist. I work primarily with New Zealand Nephrite Jade, also known as Greenstone or Pounamu. My greatest passion is carving Jade and semi-precious stones, but I also work with wood, shell, fossil ivory, whalebone and Tagua nut, I enjoy the different qualities each material has to offer. There are many treasures in the corners of my workshop waiting to be turned into art.
I was born in Auckland and grew up in Titirangi, close to the native bush and the sea. My father was a keen fisherman therefore we spent hours exploring the natural world surrounded me. My parents also had an interest in rockhounding, so our trips to Coromandel, northland and other places sparked what was to become a life long passion in the mineral world.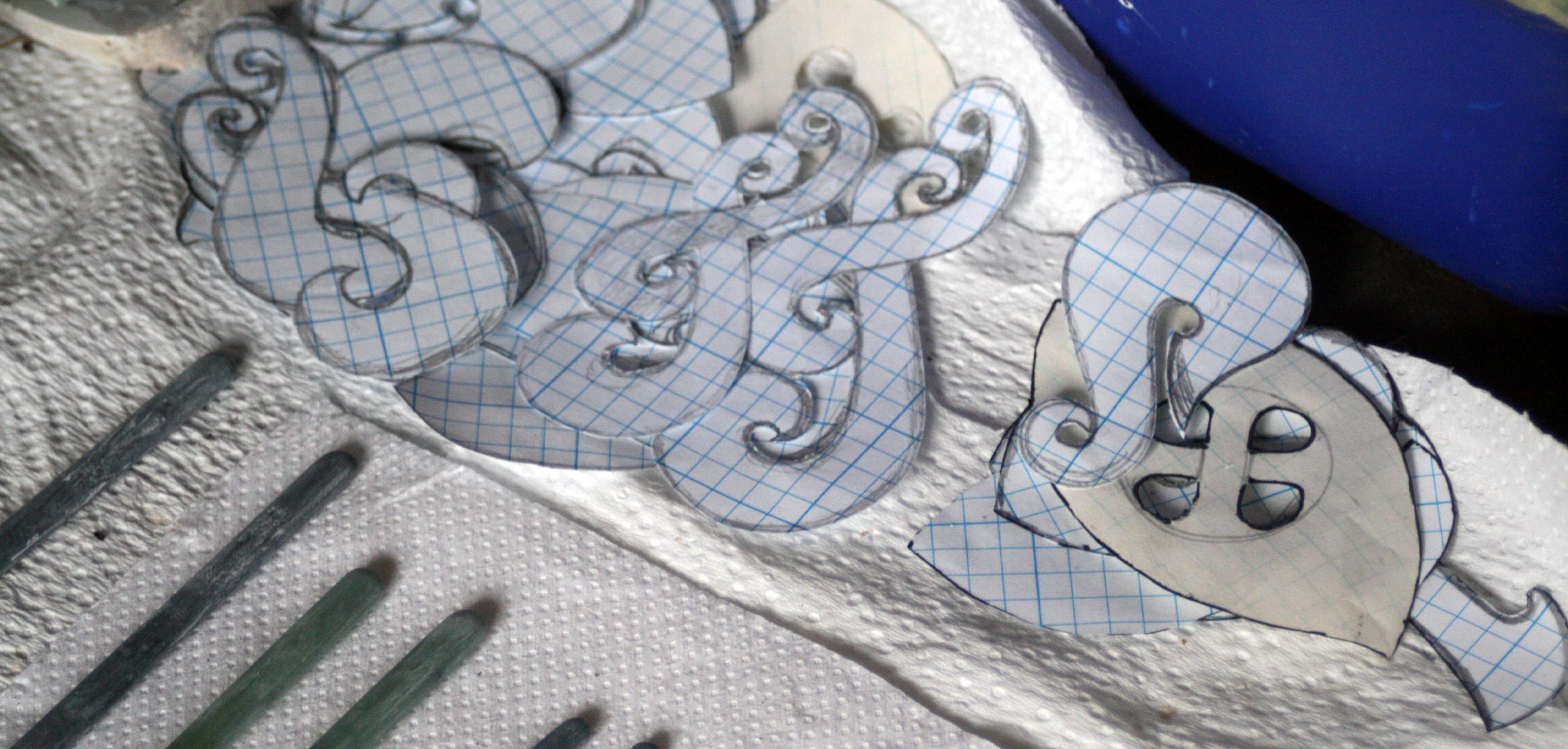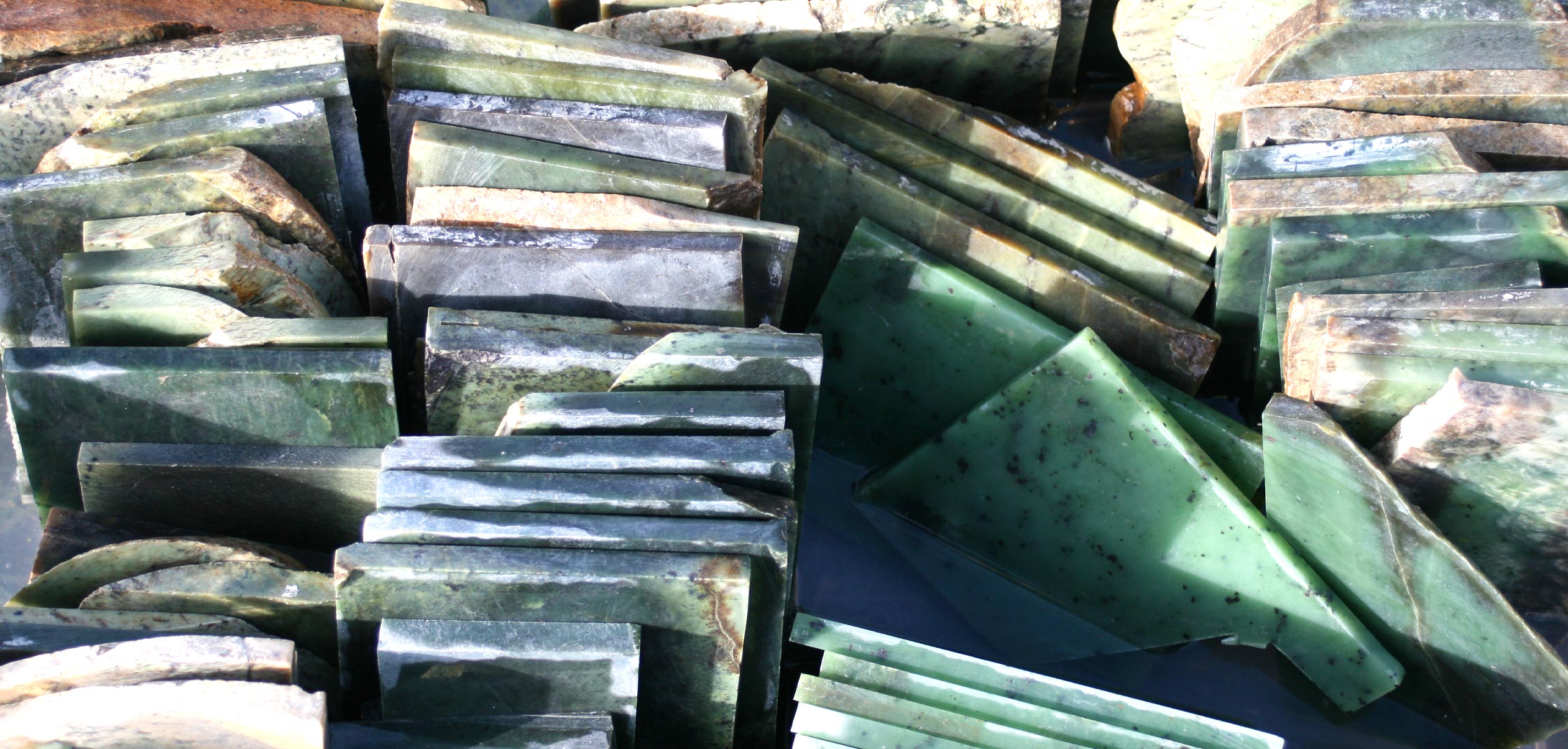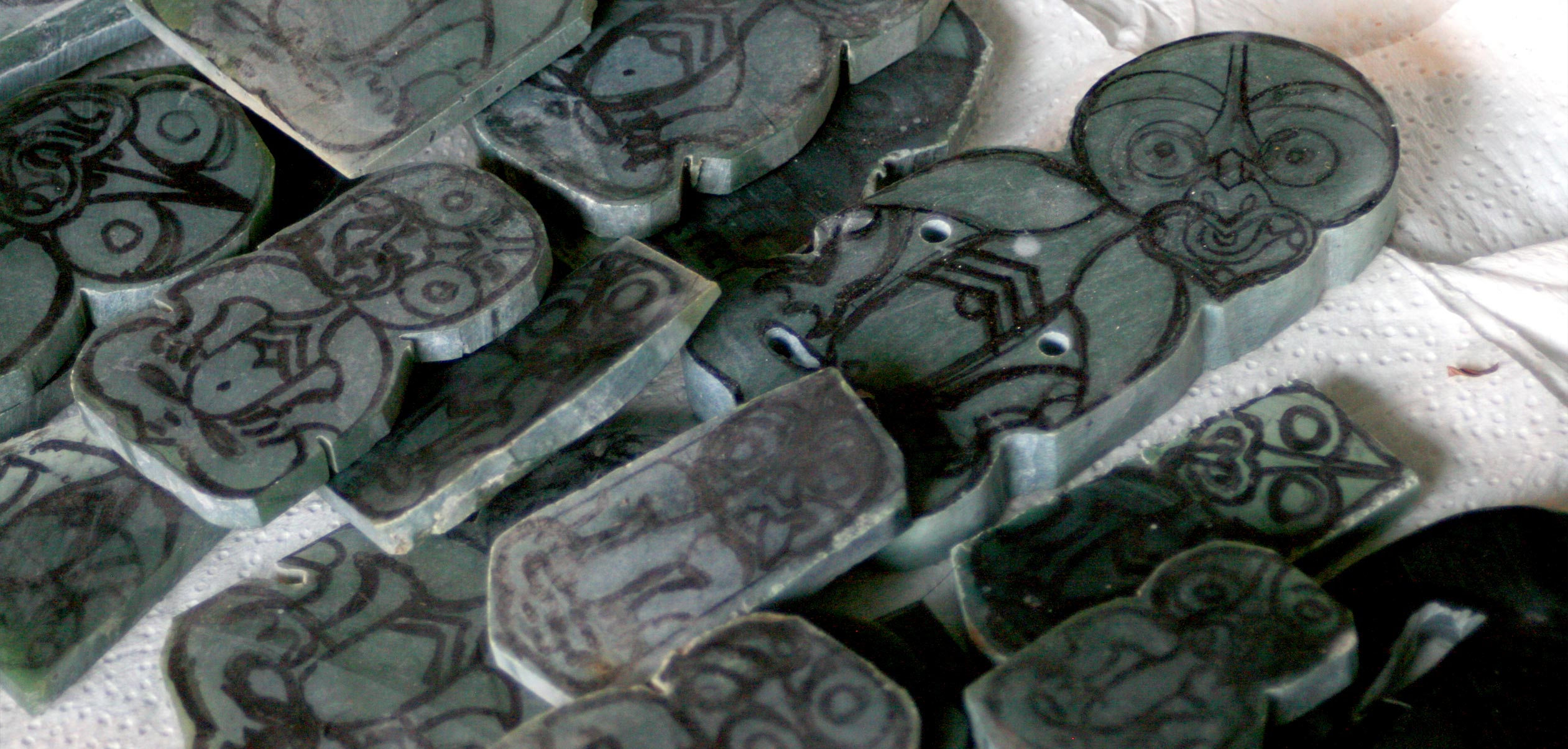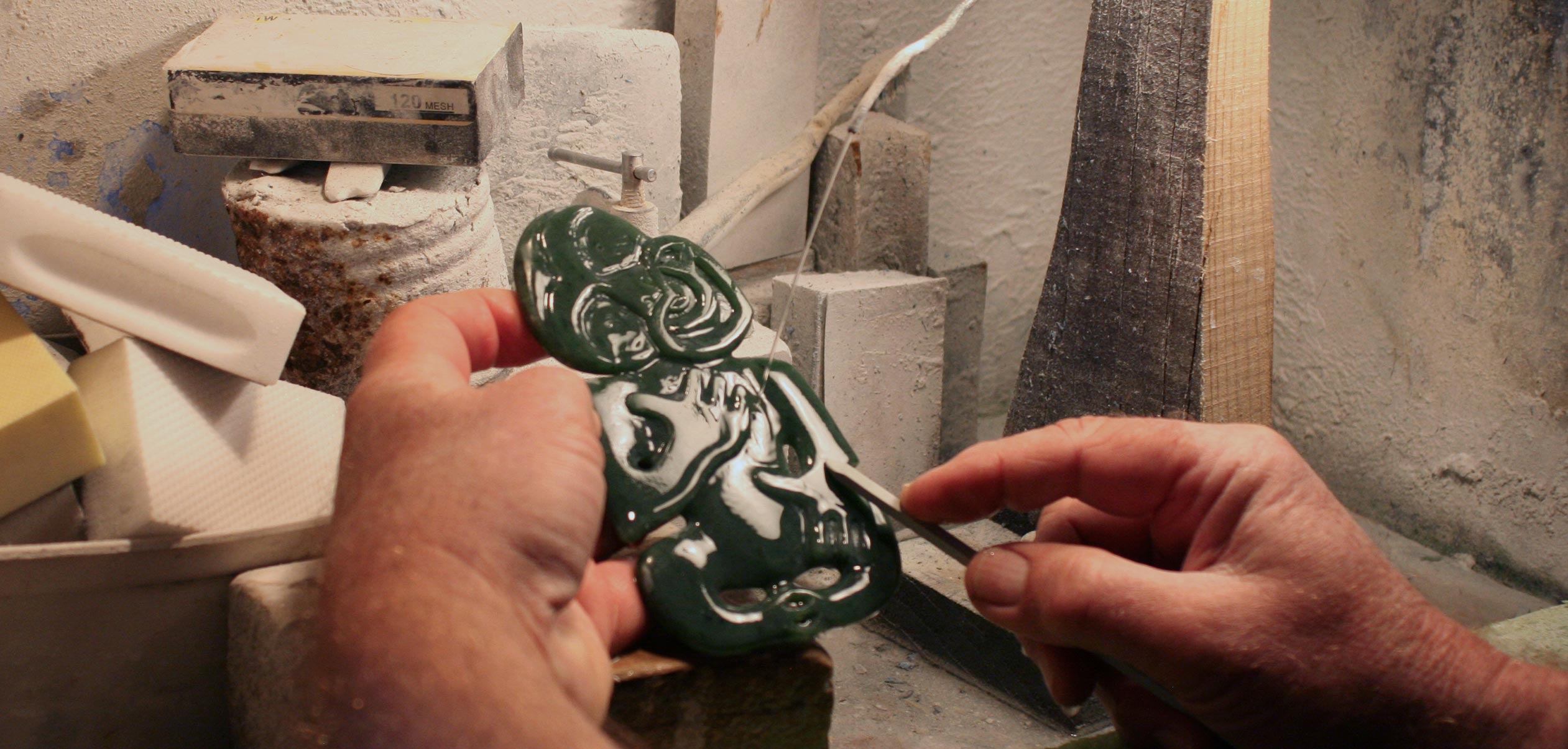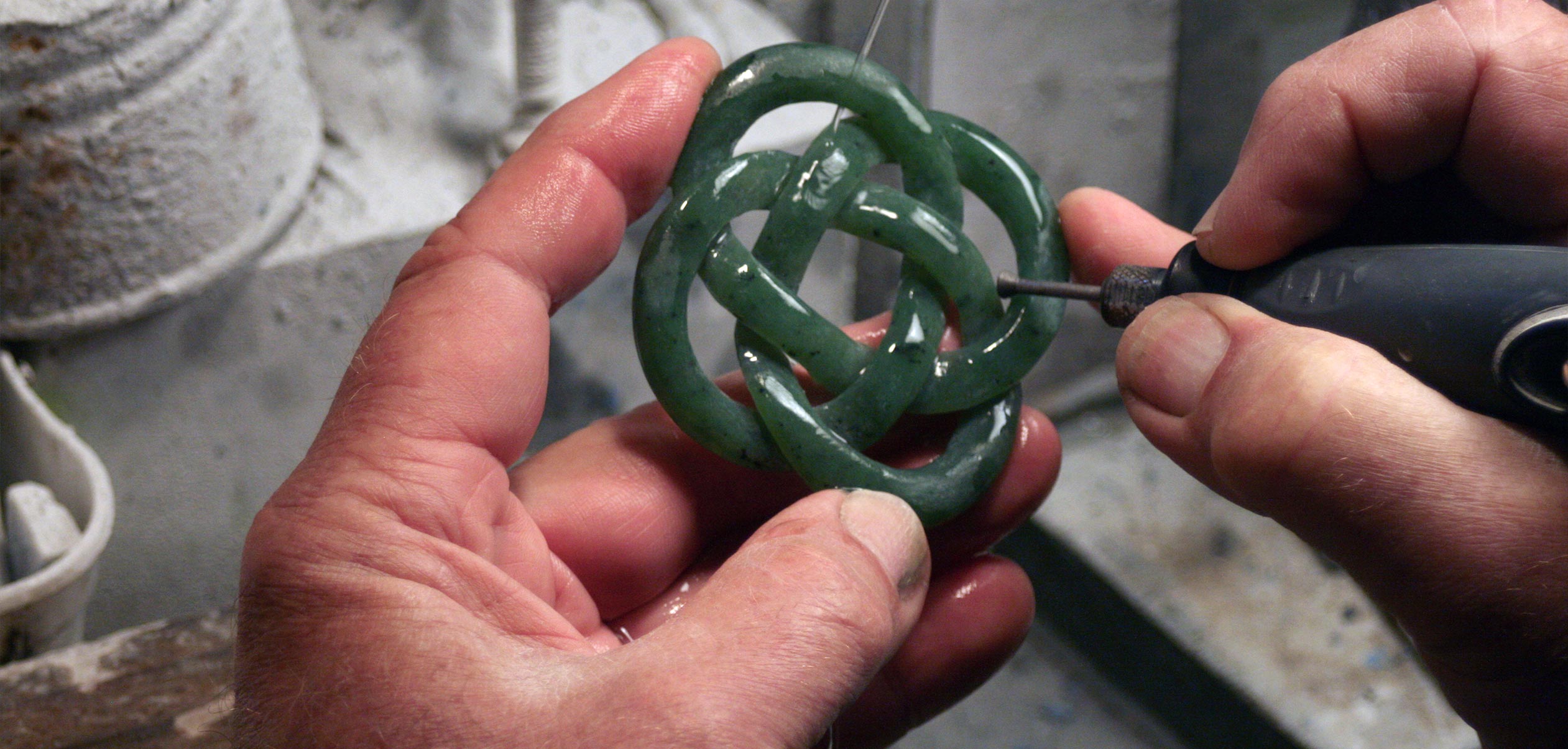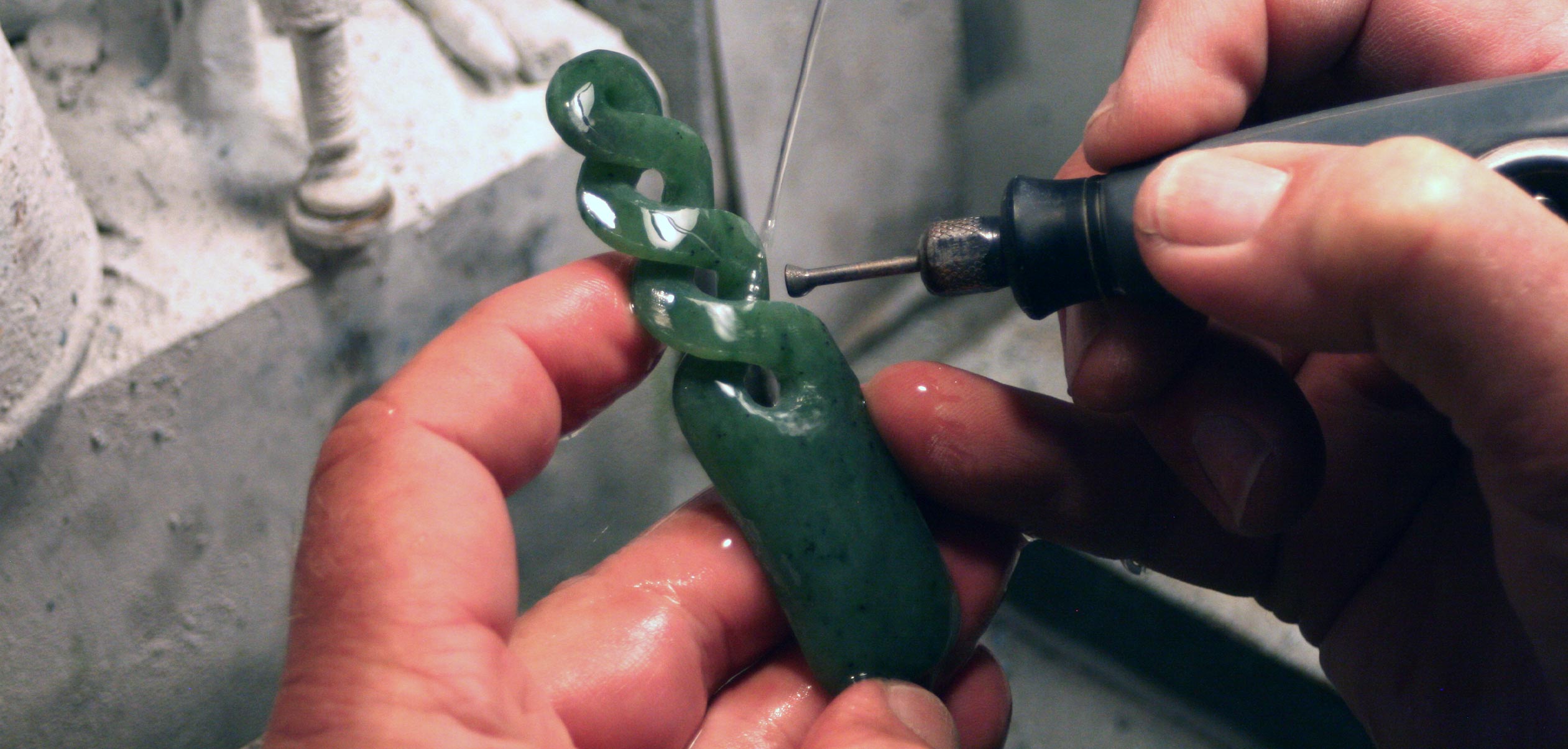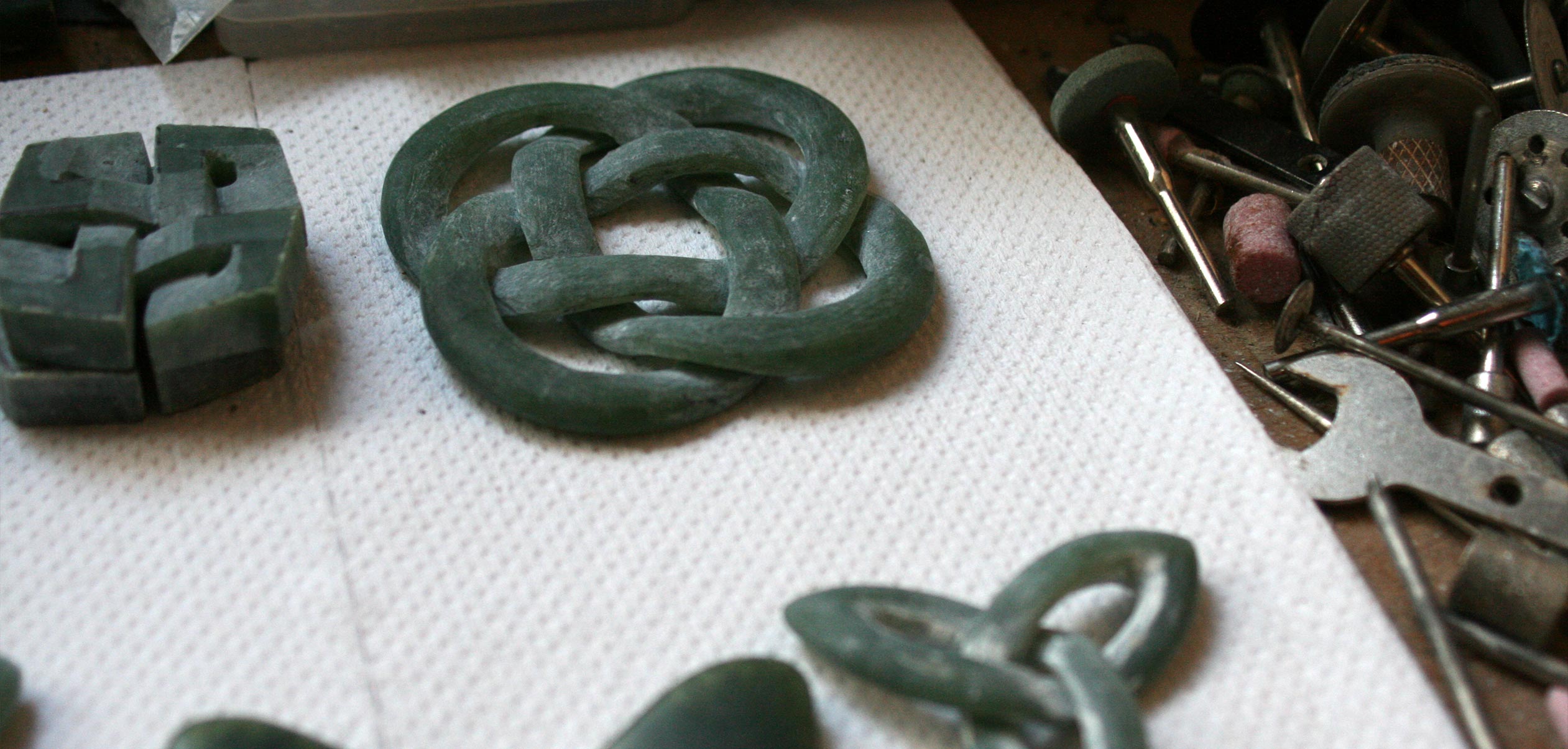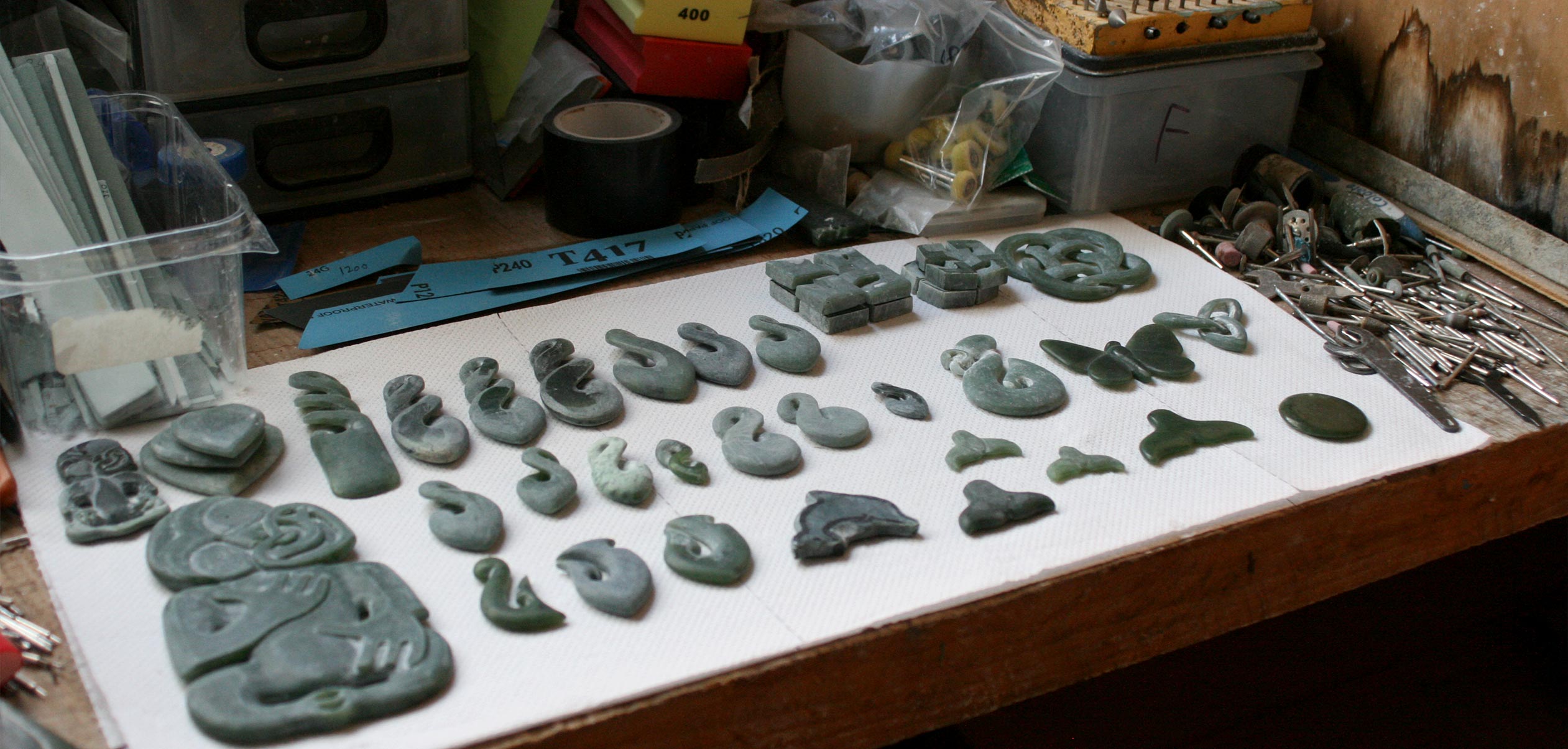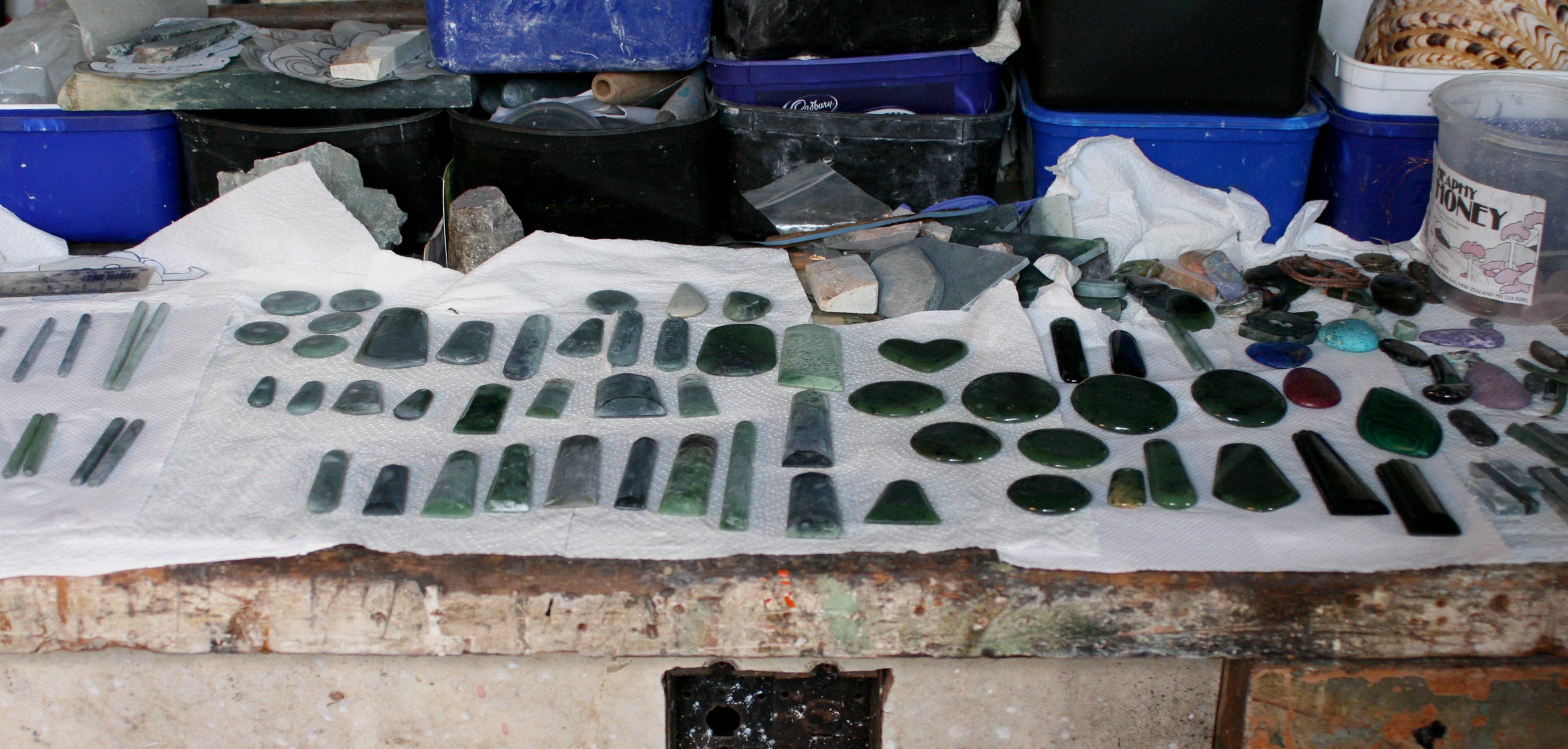 My carving is inspired by nature and the beauty and forms that surround us.
I built several house trucks and travelled extensively around New Zealand. One of the stops I made on my journey bought me to Takaka, in convoy with a bone carving friend. I picked up a piece of Totara timber one day and carved a pendant from it, germinating the seed of my career and passion. When travelling back up north to Wanganui I shared a workshop with a carver and started the journey into carving jade. I then set up a travelling workshop in my truck and travelled around 
carving and selling my creations. I ended up back in Takaka and bought a piece of land there and set myself up with a proper workshop. In 1994 the first Taonga Puoro wananga at Onetahua marae opened a new world of music for me and I continue to make the maori musical instruments with koauau especially being my main passion. I finally settled in Takaka and my carving still evolves as I create beautiful works for others to enjoy.